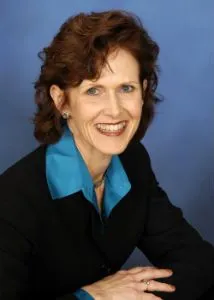 Over the last 40 years, I have developed my expertise in the areas of health care, aging and wellness. My path as a therapist, mentor, healer and coach was born out of a life-threatening illness during my adolescence and into my 20's. With the help of many wonderful people and professionals, I healed myself.
My initial degree and training was in Occupational Therapy; later I earned a Master's in Health Services Management. I have clinical, operational and marketing experience, having worked across the care continuum in hospitals, skilled nursing facilities, independent/assisted living, continuing care communities and home care. My passion for helping people grow and develop themselves led me to certification as a Professional Co-Active Coach in 2002.
I completed training as a Medical Coach in August of 2017 and this now provides me the an even more perfect framework to follow my calling: helping others view adversity as opportunity for awakening. I'm committed to healing our broken healthcare system, one empowered patient and one conscious health care provider at a time. I relish helping others find their calling and realize their vision during an illness or a medical crisis. I am inspired by people who are brave enough to see "beauty" in adversity, vulnerable enough to let their imperfections be witnessed and courageous enough to keep their hearts open even at the risk of being hurt. I look forward to helping you or a loved one move forward in your healing journey.